Plovdiv – ancient and eternal, creative, magic and reality…
Plovdiv is the second largest city in Bulgaria with a population of 368,469 people, accounting for 4.6% of the total of the country.
The Thracians founded Plovdiv during the Neolithic period in the 2nd millennium BC. Picturesquely situated in the Thracian Plain, built on seven hills and with the largest Bulgarian river – Maritza – meandering through it, Plovdiv is the oldest living city in Europe and the sixth oldest in the world. Today Plovdiv is still one of the best cities to live in Bulgaria.
This ancient city has an amazing historical and cultural heritage, with a spectacular Bishop's Basilica monument, an incredible Old Town, a candidate for the UNESCO World Heritage List, built in the 18th and 19th century as a centre of Bulgarian Revival architecture, Roman Forum of the 2nd Century, Roman Stadium and a brerath-taking open-air ancient theatre built during the reign of Emperor Trajan (98-117). Other landmarks of the city are the captivating Ethnographic Museum, beautifully painted churches (1832-1836); mosque from the 15th century which is one of the oldest on the Continent.
The city is a cultural centre of Bulgaria, supporting the organization and hosting a huge number of cultural events and the development of industries related to the arts and culture. There are more than 50 art galleries in Plovdiv, which are home to valuable works of contemporary art. A concentration of clubs, attractions, arts and crafts studios can be found in the unique Kapana Creative District.
In September 2014, Plovdiv was selected as the European Capital of Culture for 2019 . The concept of "Together", on which Plovdiv's application was based, has been evaluated as extremely important for the development of the cultural and social life of the city. The concept is cited as a perfect example of successfully combining the historical heritage of the city with the challenges and problems of modern life, with a vision for future development. Plovdiv – European Capital of Culture 2019 is a unique project for Bulgaria, which brought new opportunities for developing the potential of the city and gave international visibility to Bulgarian culture.
Creative industries in Plovdiv
Your cultural passport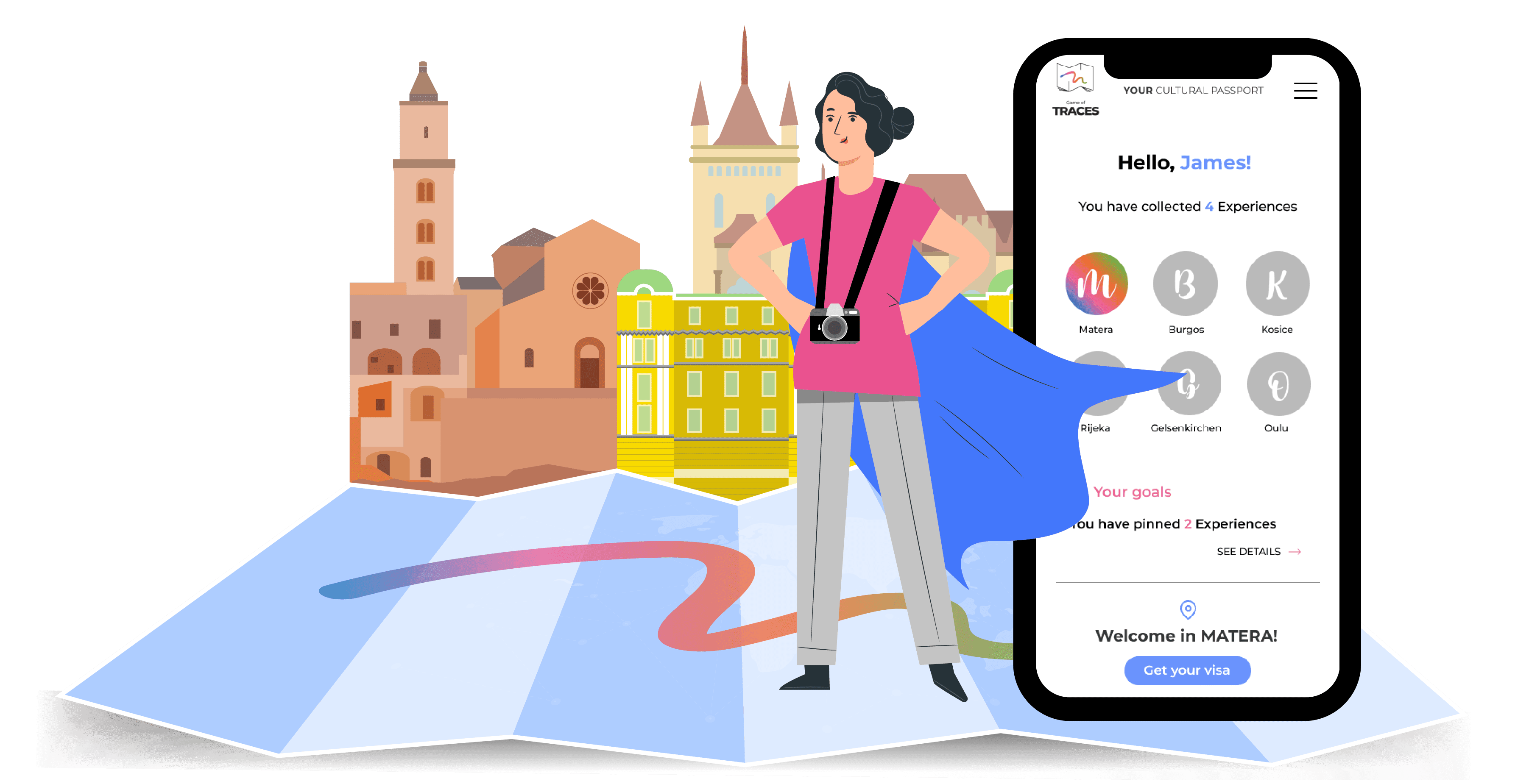 Ready to go? These experiences are waiting just for you, collect them all!
Save your favorite ones and start organizing your next trip, you'll just have to check in once you arrive to start completing your cultural passport.
Get your passport
COLLECT THE CULTURE