Adventure | Discovery | Inspiration
In the North, the rhythm of seasons follows the light. From the endless days of Midsummer, when the Midnight Sun shines high in the sky and darkness is just a distant memory, all the way to the dark months of Winter, when a faint blue light illuminates the sky just briefly, before the Arctic Night falls again.
The Finnish city of Oulu sits three hundred kilometers south of the Arctic Circle, so it doesn't experience complete darkness. A timid sun rises over the horizon for a few hours each day, often covered by a thick blanket of clouds.
At first glance, November doesn't sound like a great time to visit the city. The bitter cold may be intimidating for all those coming from more southerly latitudes, and the lack of sunlight is reminiscent of gloom and melancholy.
The sun is rarely bold enough to elbow its way through the rain and clouds, but sometimes the sky is clear, and the sun shines a bright, pure golden light, as if those few hours of daytime were sunrise and sunset rolled into one.
If you are lucky to see one of these days with your own eyes, you'll see that the North in winter is a magical time. That precious golden light beckons people out, inviting them to take it all in, before yet another long night. However, those dark moonless nights are the ideal setting for one of the most magical shows on Planet Earth – the Aurora Borealis, ribbons of emerald light dancing through the sky, unfolding at the naked eye like an ethereal angel dance.
But this is not all. Darkness also helps bring out the light we have within. As it happens in the animal kingdom, the dark winter months are a time to take a break and travel inwards, meditating and finding our inner North Star.
A Winter Light Festival is a travel experience that takes place in Oulu in December, at the same time as the yearly Lumo Light Festival. On this transformative journey, you'll learn to embrace the power of Art to bring light to our lives. You'll wander the streets at night in search of light installations scattered through the city, travel to an island home to a community of artists, and if you're lucky, the Green Dame might make an appearance for you at night – showing that the most beautiful light is found where you least expect it.
Lumo Light Festival – Lumo Light Festival lights up the city of Oulu every year during the third weekend of November. The time of year was not chosen by chance – in the words of Henri Turunen, producer for Oulu 2026, 'November is one of our darkest months. We need something to bring light to our lives'.
Now celebrating its twelfth edition, artists and designers from Oulu, Finland and the rest of the world are invited to create light installations all over the city, making use of existing buildings and urban spaces as a canvas for their personal play with light and shadow.
The festival is a huge success, attracting approximately 30,000 people to Oulu, even in a difficult year such as 2021. On festival nights, the streets are filled with crowds of bundled-up people, making their way from one installation to another.
All installations are numbered and arranged in an itinerary of sorts, or you can wander between them at will. The 2021 itinerary included 17 installations, and started with Gaia, a seven-meter representation of the Earth as seen from a spaceship, housed in the hall of a busy shopping centre. Passer-bys are invited to stop, listen to the specially-created soundscape, and imagine for a second to be an astronaut seeing our planet from afar – seeing our planet as one being, made up of so much more than the sum of its parts.
Nature is a theme in many Lumo installations. Solaris – In a Summer Moment aims to recreate memories of a sunny summer day, feeling years away in the deep darkness of November. It's possible to walk through the installation, admiring leaves fluttering and flowers in bloom, almost feeling the sun shining on your skin.
Another example is The Well, an installation by Henrika Pihlajaniemi, lecturer of light design at the University of Oulu, and her students. In an evocative 100-year old water tower, strings of recycled CDs cascade from the ceiling, rippling and moving like falling water – making us analyze our relationship to this finite resource, essential for life on our planet.
The lights of Lumo Light Festival transform the dark streets of Oulu into an open-air museum of light and colours. The installations are on from 4 to 10 PM – by 9, the crowds start to thin out, and by lights-off the city falls back into its wintry slumber. Yet, the general mood seems lighter and more festive – as if the light of Art released something within us, the understanding that darkness and winter are not endless. A realization that is even more relevant after the past two years, when despair spread over the world – thanks to Art, we'll manage to find our way back into the light.
Hailuoto, The Artists' Island – 'Artists come to Hailuoto in search of the perfect light'. These were the words of our guide, when we enquired why this tiny island was so popular with artists from all over Europe.
Hailuoto is about 50 minutes west of Oulu in the Baltic Sea. There are talks of building a bridge, but so far the only connection between the island and the mainland are hourly ferries. Catching the 10 AM ferry in winter, you'll see the sun slowly rise, shining a powder pink-apricot light over the icy slate-gray water. A fleeting ray of sunshine, before a layer of clouds across the sky and powdery snow starts falling. At that point, you may start to understand why so many artists call Hailuoto home.
The first stop of your tour will be the Culture House, a traditional home from the 1930s renovated to welcome artists, writers, journalists, photographers and creatives on residency programs lasting between one week and one month. One of the artists will show you around and invite you to join a workshop – in our case, we were welcomed by Eija Ranta, a Hailuoto native who recently returned to the island after years spent working and living abroad.
Eija is a movement artist, creating performances exploring the range of movements of our bodies. She will offer a prompt, and ask you to interpret it as you wish, letting your body be your guide. 'This is not dance' she pointed out to us 'Calling it dance puts people off. Just follow the prompt, and do what you like. You might feel better, but one thing is certain. You won't feel worse'. 
You'll also pay short visit to Marjaniemi, a fishermen's village with bright red houses surrounding a white lighthouse. In winter, the place will probably be eerily empty, with a lone light shining behind the curtains of the island's smokehouse. It's weird to imagine it filled with thousands of people in summer, when Marjaniemi houses a popular folk festival.
Before making your way to the mainland, as the light starts fading, there is one final stop. Organum is a concrete structure made of three interconnected domes, blending into the surrounding nature. It was built by the acoustic artist Lukas Kuhne, author of similar pieces of art in Iceland and Estonia. The dome shape was chosen by the artist for its acoustic properties – people are invited to walk in at any time, and explore the element of sound by talking, singing, shouting, whispering, playing an instrument, or doing anything they wish. The outside of the domes is purposely left untreated – in summer, they may be covered by a layer of moss, and in winter, they are often blanketed with snow.
Take some time to explore Organum at your own pace, noticing how sound bounces off the domes, stronger or weaker, amplified or distorted depending on where you stand. Then, watch it float off into the still, silent nature all around, as a fleeting sunset shines the very last ray of that special Hailuoto light back into your heart.
Aurora Hunting Experience – 'We're lucky, it's a good night. Tonight we are going to see something great'. These were the words of our guide as we set off due North for our Aurora Hunting Experience. Seeing the Northern Lights is on the list of pretty much all travellers visiting the Arctic in winter, but you need a set of specific conditions for them to appear – a clear sky, absence of lights, and a sufficiently high level of geomagnetic activity.
The Northern Lights are visible from late August to March/April, when the sky gets dark enough at night for them to be seen. November is a good month, especially if you're lucky to catch a clear day – but it's necessary to drive north, away from the city lights.
Chasing the lights is a work of patience. Being about 300 km south of the Arctic Circle, near Oulu the aurora is not always strong enough to be seen with the naked eye. Guides really help finding good spots, identifying the signs that usually anticipate a Northern Light display. You'll probably find yourself freezing on a golf course, a side road or a snow-covered field, until something starts to appear – a faint glimmer over the treetops, or a haze travelling across the horizon. 'Is it a cloud? Or are they the Northern Lights?' everybody wonders – until a camera shows what is still invisible to the eye.
An emerald-colored arch unfurling across the sky, until it melts away. Two bands of green-pink light chasing one another, from the horizon to the heavens. A vortex making its way over a forest, like a celestial tornado – but it's all so fleeting, that you'll be saving these precious memories before you've even made sense of what you've just seen, before darkness descends once more.
Because sometimes – in Oulu, just like in life - we need darkness to find the world's most beautiful light.
Marghe
Italian travel writer, creator of The Crowded Planet
Margherita Ragg is an Italian travel writer, creator of The Crowded Planet, a sustainable travel blog. She enjoys hiking, running, eating ramen, and spending time outdoors.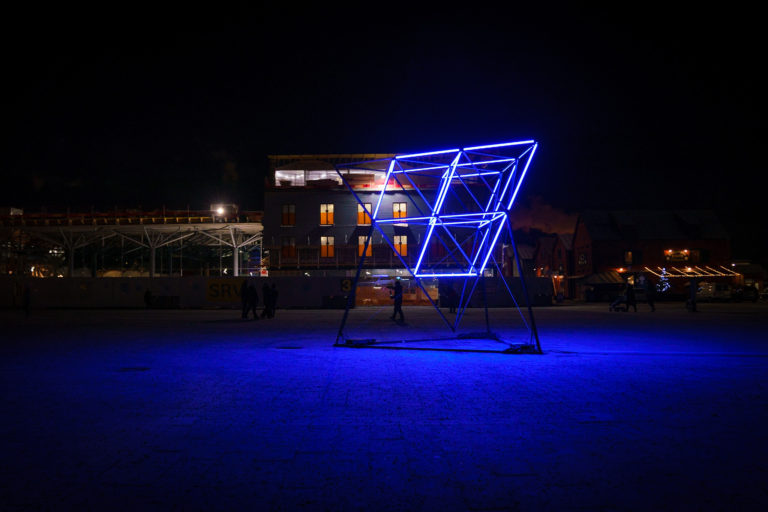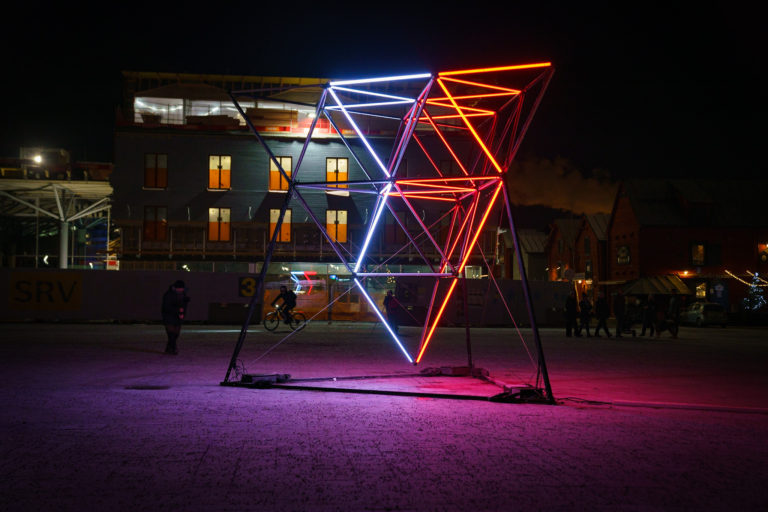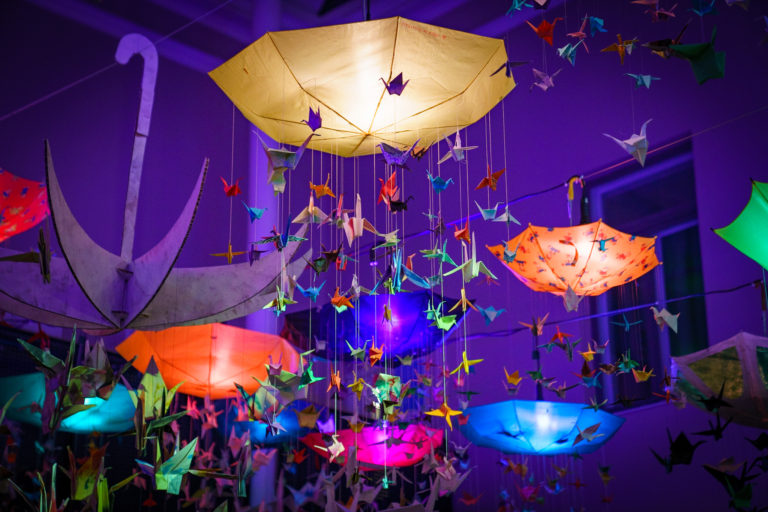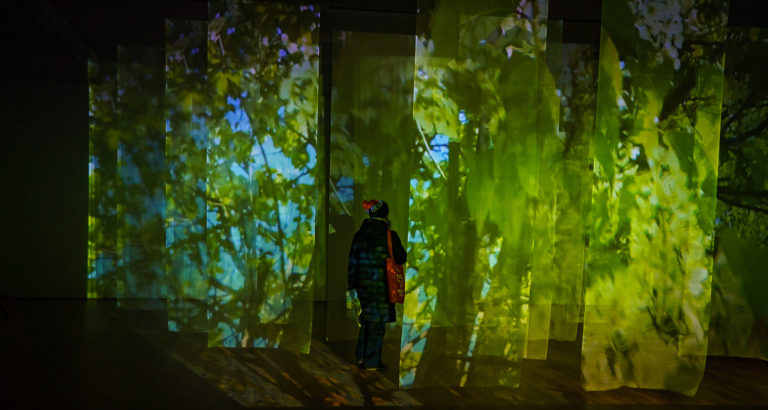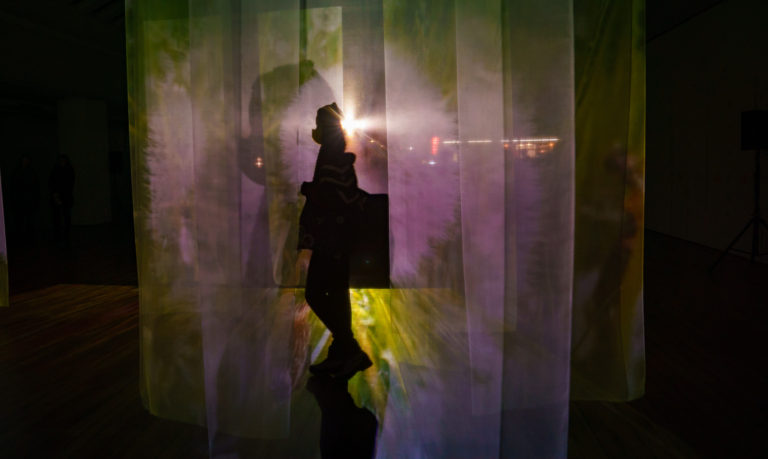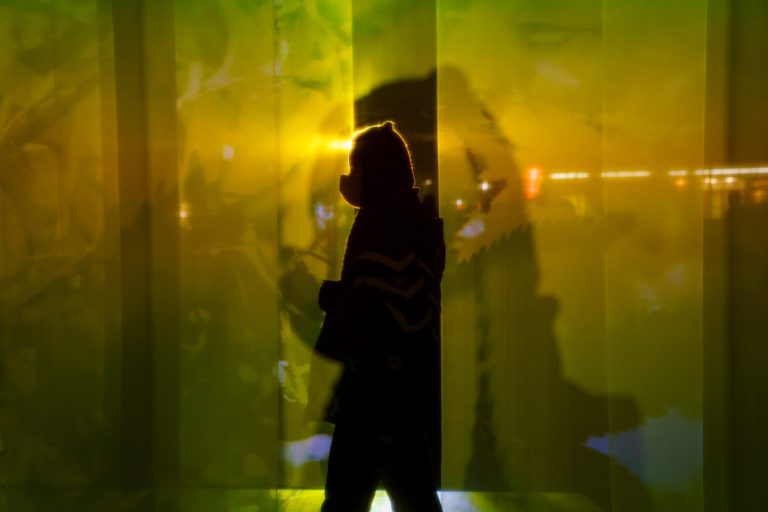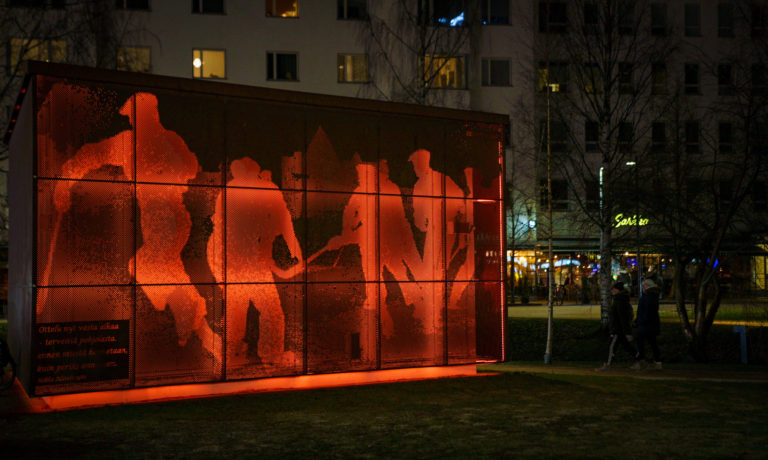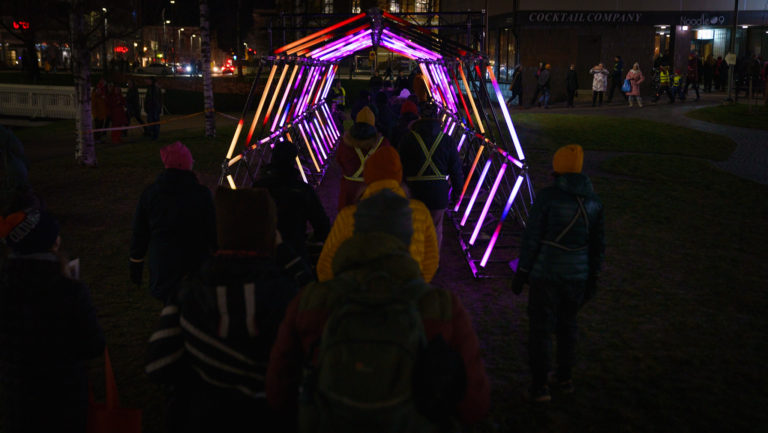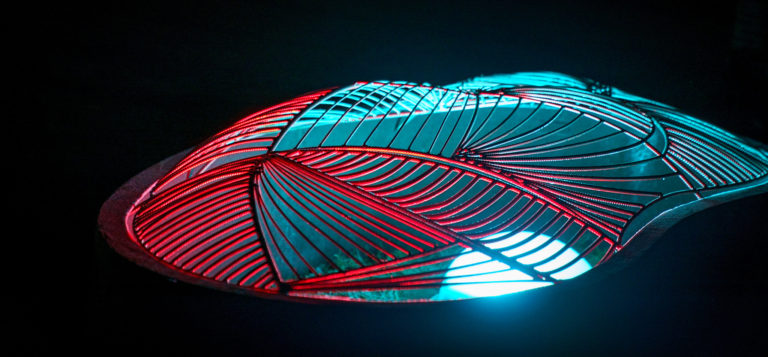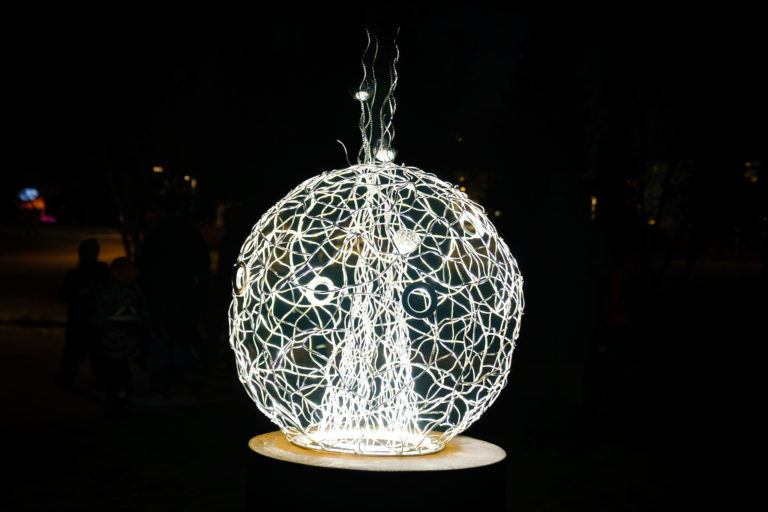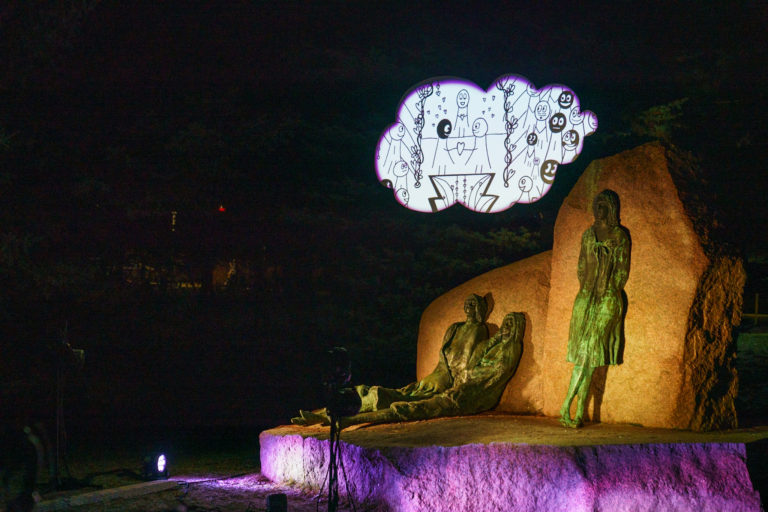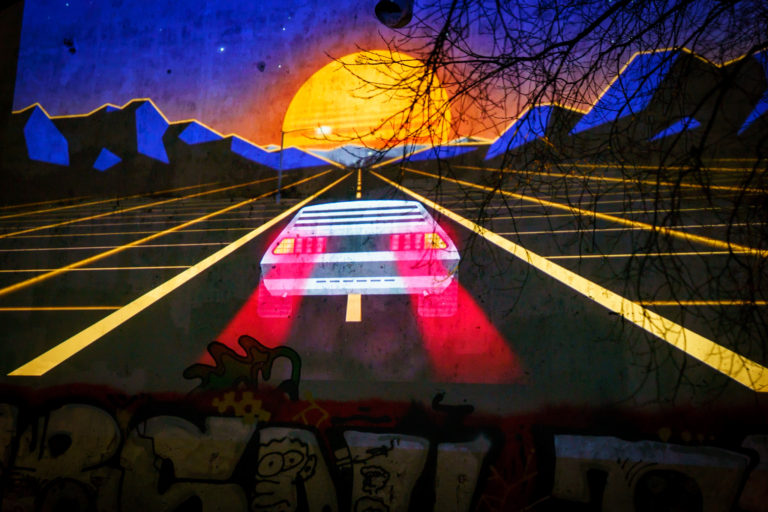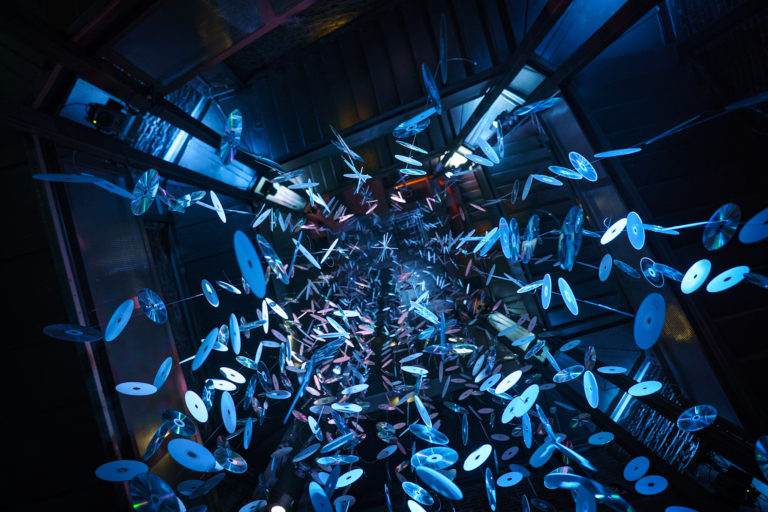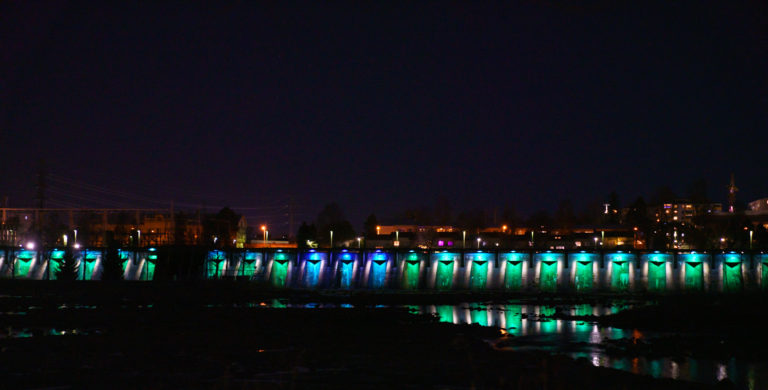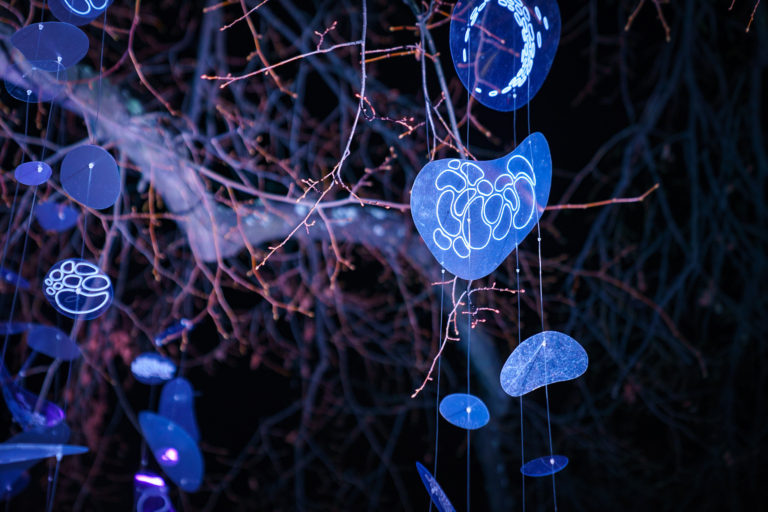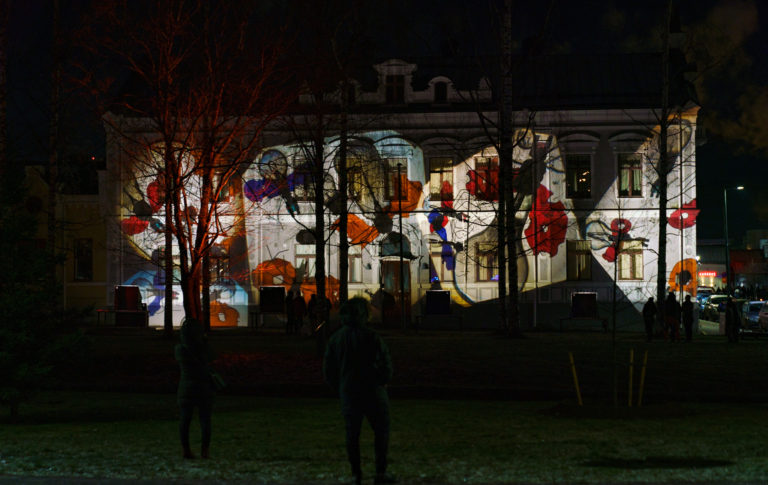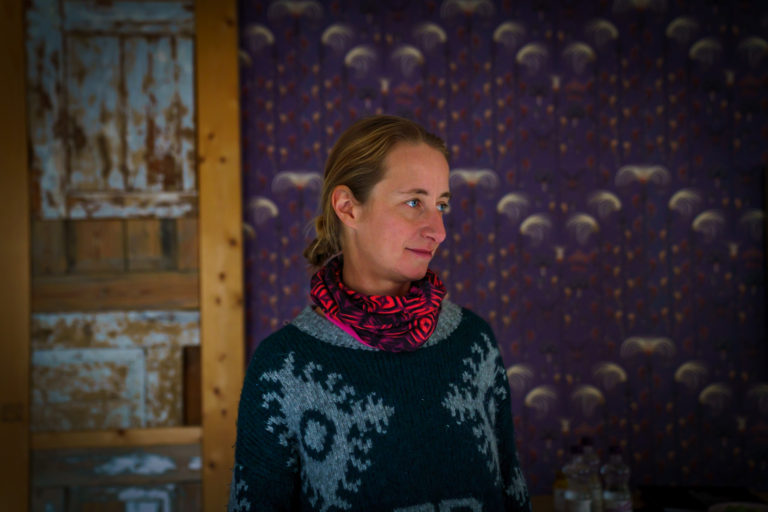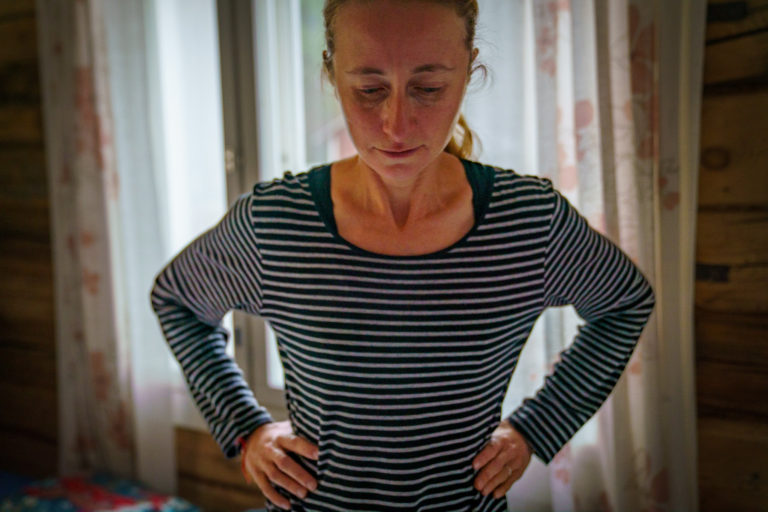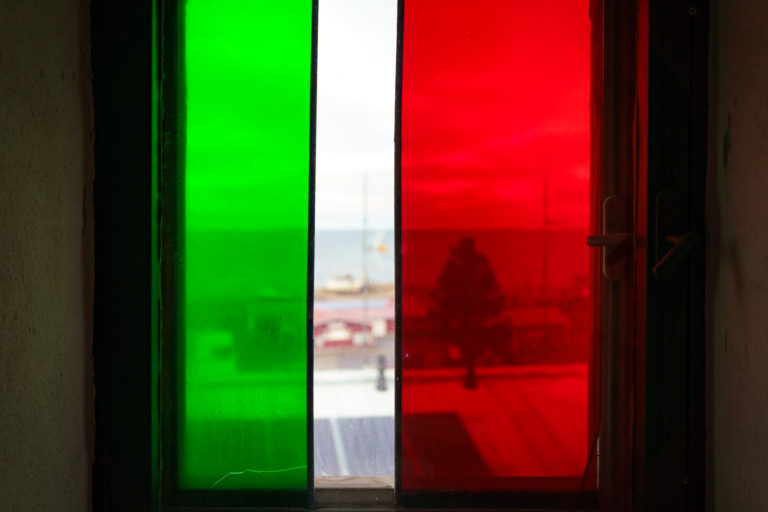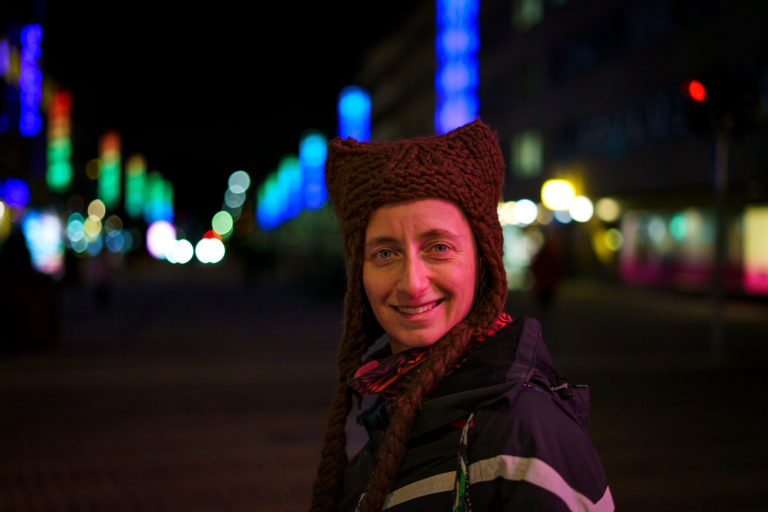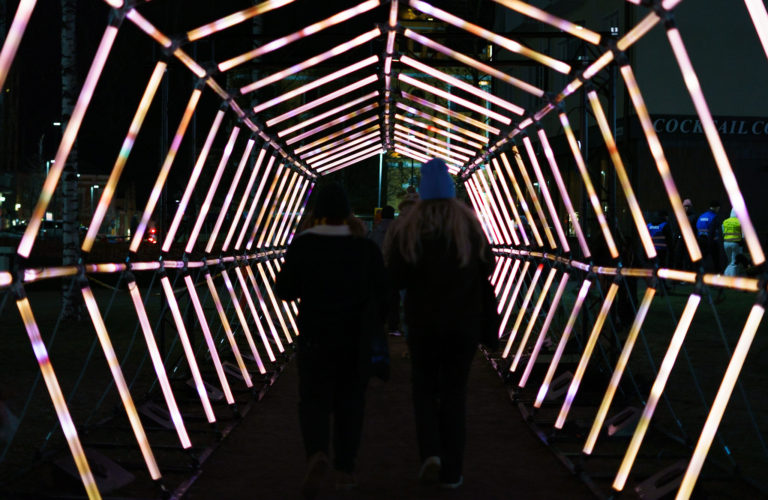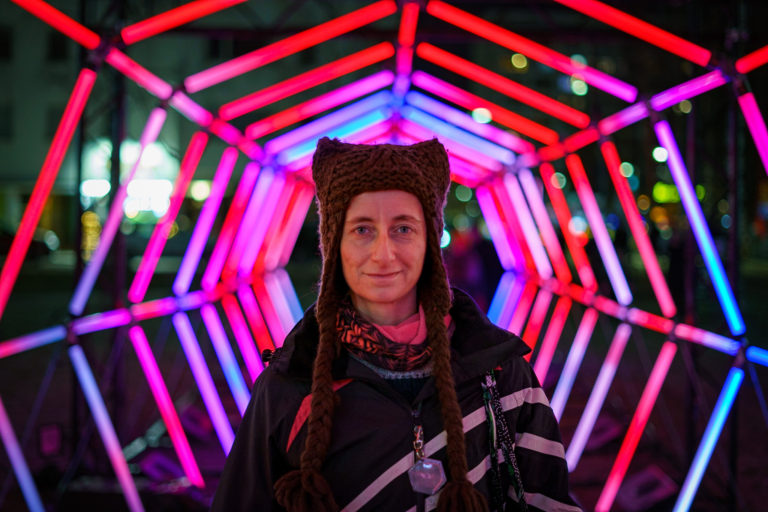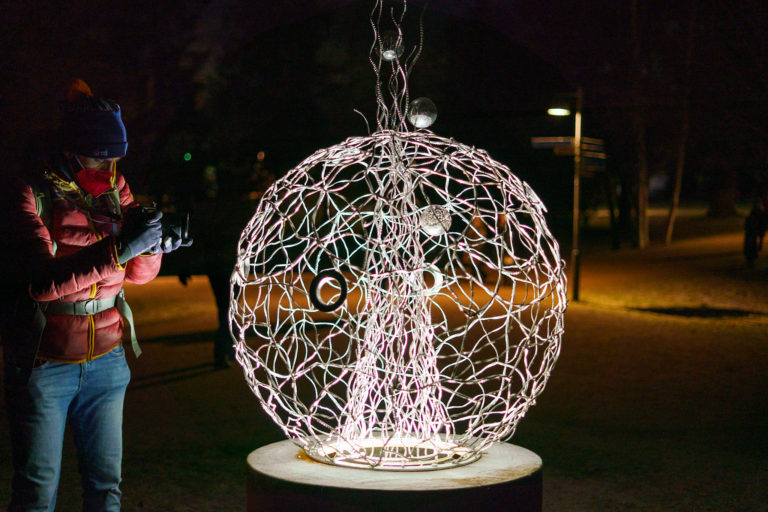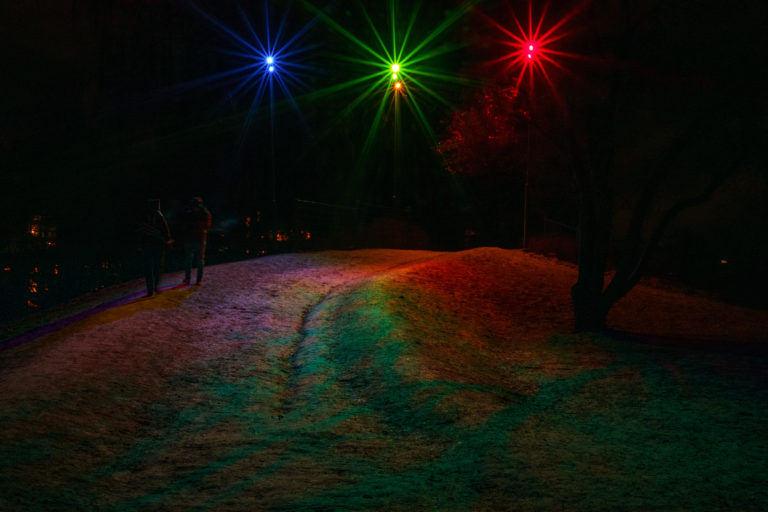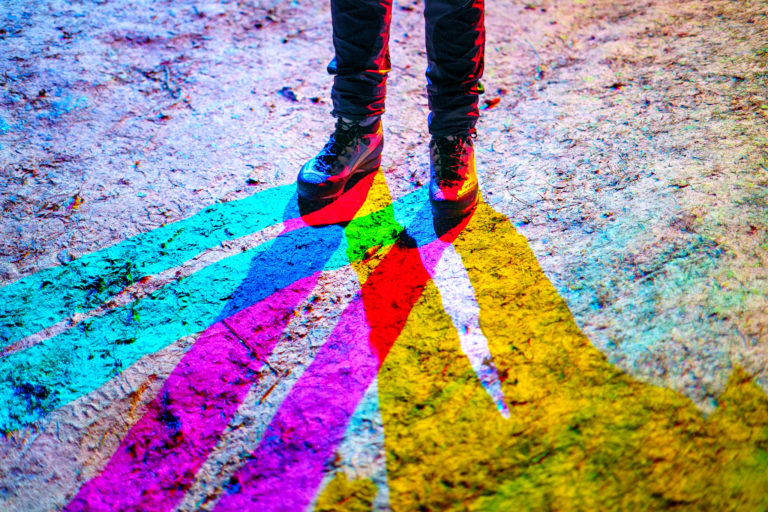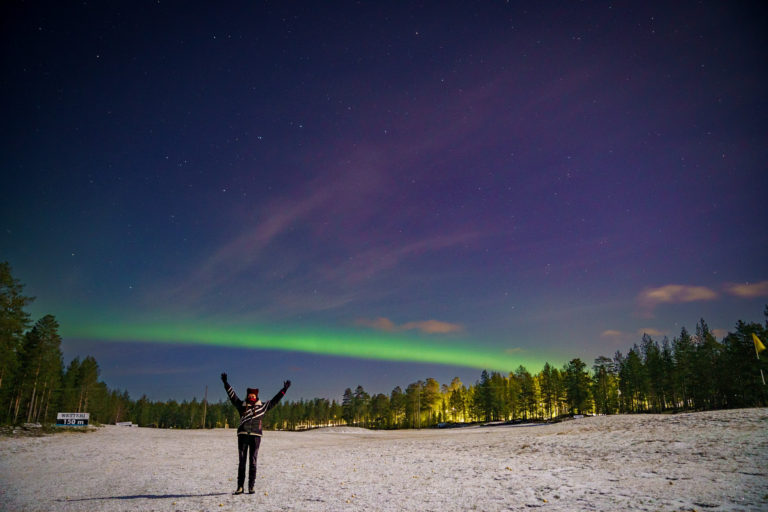 Meet the bloggers
Marghe
Italian travel writer, creator of The Crowded Planet
Margherita Ragg is an Italian travel writer, creator of The Crowded Planet, a sustainable travel blog. She enjoys hiking, running, eating ramen, and spending time outdoors.
Marghe
Italian travel writer, creator of The Crowded Planet
Oulu. A Winter Light Festival
At first glance, November doesn't sound like a great time to visit the city of Oulu. But every year in winter, the Finnish city lights up and welcomes visitors to an open-air museum of lights and colours. This is a reminder that, in Oulu just like in life, we need darkness to find the world's most beautiful light! #CultourIsCapital
Your cultural passport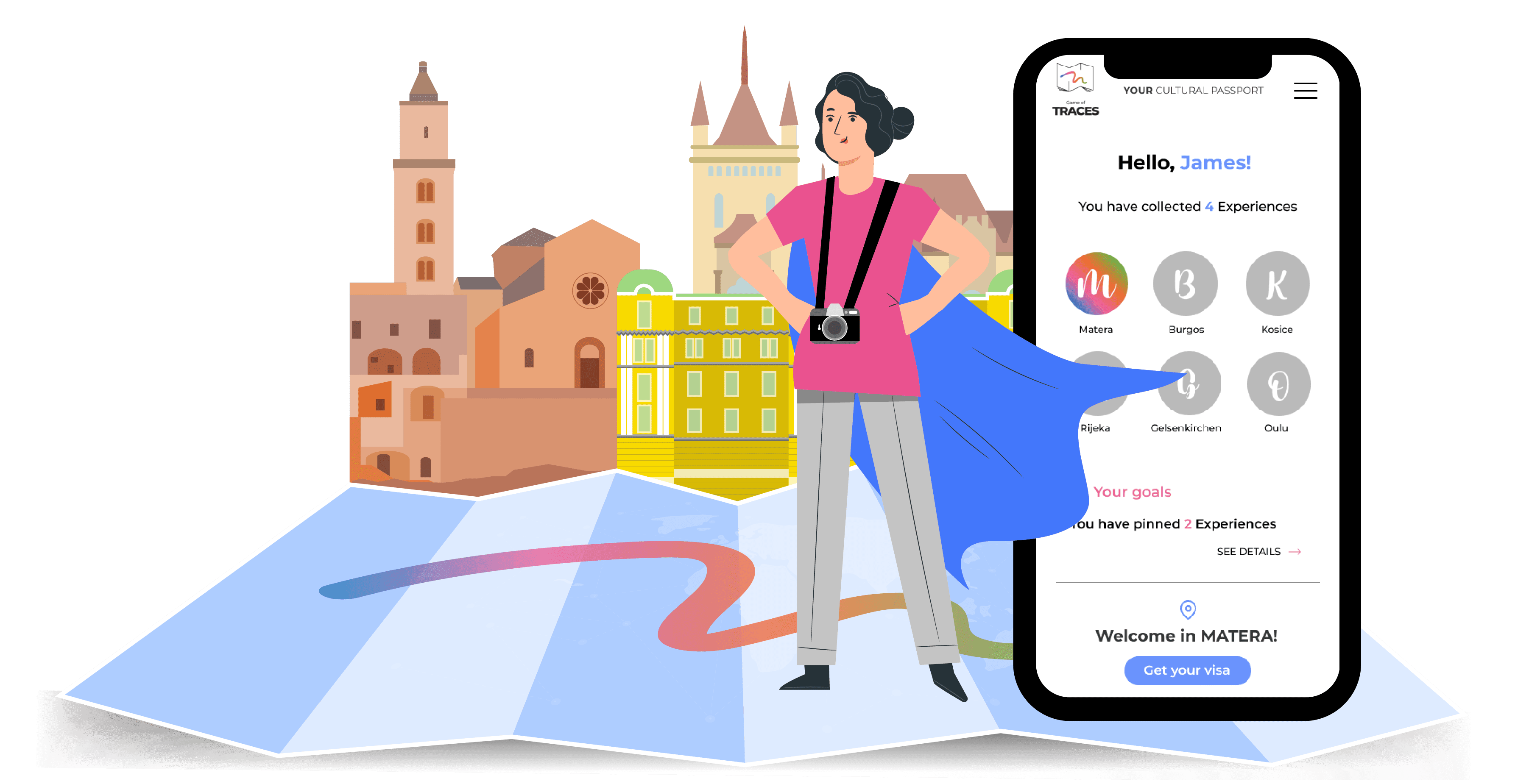 Ready to go? These experiences are waiting just for you, collect them all!
Save your favorite ones and start organizing your next trip, you'll just have to check in once you arrive to start completing your cultural passport.
Get your passport
COLLECT THE CULTURE