Steel, velvet and colour, and never-ending ideas for creative cooperation – don't forget your camera when you visit the cultural venue Depot.
The old tram car at the head of the light-flooded hall is a popular photo opportunity, and bears witness to the past of this place. Because, in fact, this place was once a carriage depot with adjacent workrooms where trams were serviced. And it almost sounds like a fairy tale, because the "Once upon a time…" was followed by a happy ending: after the building was closed down, artists and cultural operators renovated the building with its appealing neoclassical façade into a pulsating and individual cultural centre. The heritage listed property is old and impressive – the concept of the building is modern, because here different creative people and institutions work under one roof, and offer an open potpourri of formats and projects.
The "Kulturort Depot" is a cultural space for architects, designers, lecturers, photographers, graphic artists, visual and performing artists, and offers creative work space and a exciting cultural programme of all kinds with offices, event rooms and studios. Among the most popular events that attract the public are design and creative markets, including the now legendary Night Flea Market and Design Summit, food festivals and great exhibitions. This makes it one of the few locations in Germany where the WORLD PRESS PHOTO EXHIBITION is held every year
However, if you think you have to coordinate your calendar with these highlights, you are mistaken. When you enter the large hall outside of big events, the aura of the old industrial architecture will capture you. You should take time to let the corset of steel columns and the grid of steel beams on the ceiling take effect on you, before you dedicate yourself to creative conquest.
The studios and the "Theatre in depot" offer a selected programme all year round. Individuality and heart have taken precedence over any standard. The theatre shines with around 150 events, between 40 and 50 different productions, and an average of twelve premieres per year. The operators of the "sweetSixteen"-cinema have put their personal stamp on their love of film and offer not only national launches of selected independent and art house films, but also selected special events and film reviews at which the filmmakers and/or actors themselves are often present. It is more of a filmart house than a cinema, and regularly receives prestigious awards for its outstanding annual, children's and documentary film programme.
As a result, the facilities and offers are so refreshingly different. Have you ever been to a pram cinema that regularly takes the needs of young parents into account and offers a special kind of family evening with crawling blankets, cuddly toys and a changing table?
The restaurant  Depothek sets an appropriate culinary framework that you should use and digest the combination of grace and liveliness – in the truest sense of the word. As a place of industrial heritage, it has found its place, and once you have found it, you will come back.
Internet / websites & social media channels
Facebook Page sweetSixteenKino
Other creative industries in Ruhr Area
Your cultural passport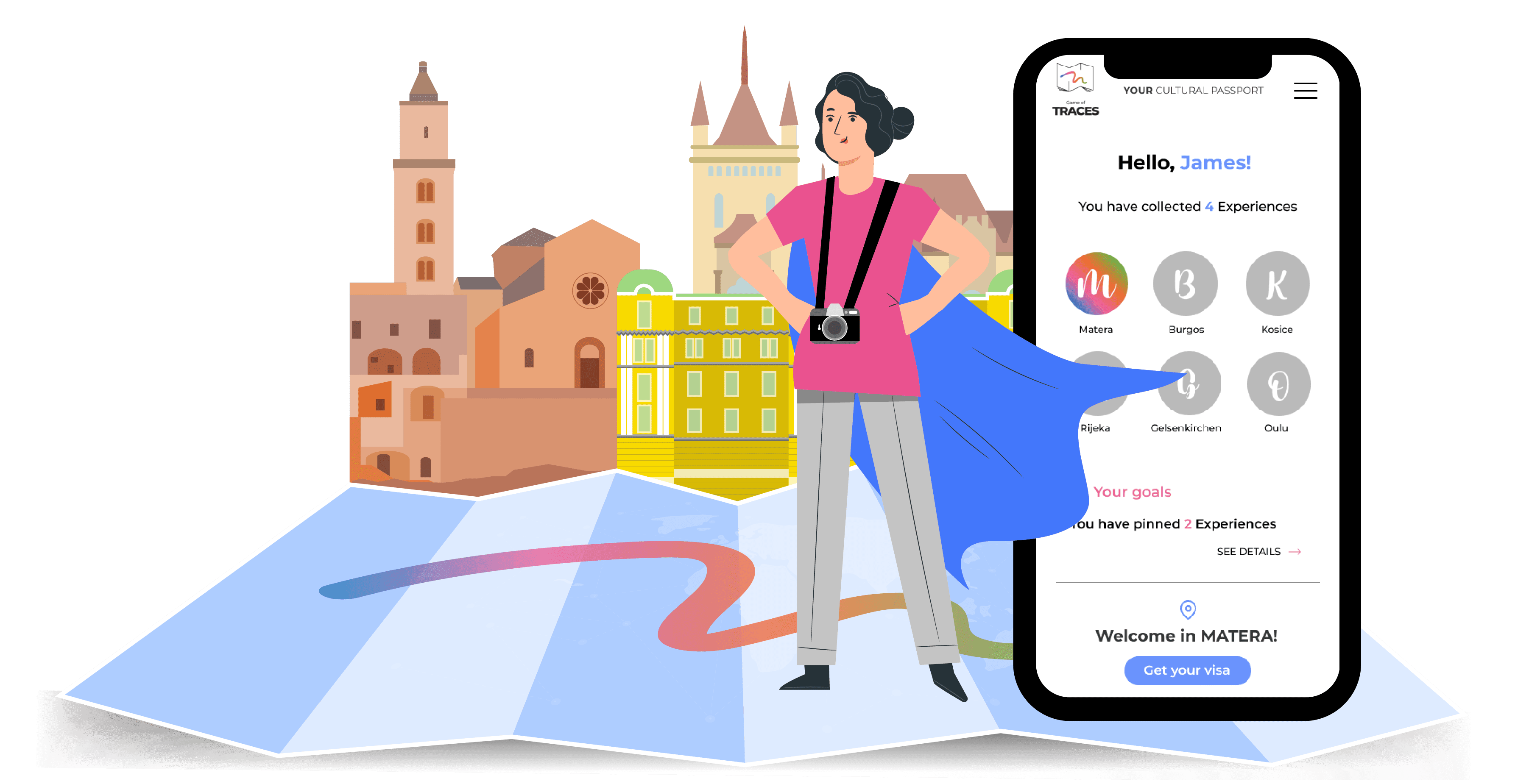 Ready to go? These experiences are waiting just for you, collect them all!
Save your favorite ones and start organizing your next trip, you'll just have to check in once you arrive to start completing your cultural passport.
Get your passport
COLLECT THE CULTURE